Criminal Justice & Mental Health Research Center
Established in 2016, the Criminal Justice & Mental Health Research Center ("the Center") conducts data analysis, program/outcome evaluations, and research studies (quantitative, qualitative, and mixed methods) in order to improve the lives of people with behavioral health challenges in the criminal legal system, inform health equity, and contribute to evidence-based science. The Center is guided by the Sequential Intercept Model (SIM)(Figure 1) and an equity lens that incorporates structural and systemic barriers and social determinants of health. 

The Center has conducted and consulted on studies that are intercept specific (i.e., law enforcement) as well as those that consider the movement and flow of people through the entirety of the criminal legal and forensic system, as articulated through the SIM. To accomplish our research goals and objectives, we partner with multidisciplinary teams from various organizations, foundations, agencies, universities, states, and localities.
Our recent study partners, clients, and/or funders include:
Aging Research in Criminal Justice Health (ARCH) Network
American Bar Association Center for Law and Aging
Arnold Foundation
Council for State Governments Justice Center
Department of Justice, Bureau of Justice Assistance
GRAND Mental Health, Oklahoma CCBHC
Massachusetts Association for Mental Health
Michigan Health Endowment Fund
Mississippi Department of Mental Health
National Association of State Mental Health Program Directors
National Council for Mental Wellbeing
Nebraska Department of Mental Health
Pew Charitable Trusts
University of Arkansas Medical Sciences, Fay W. Boozman College of Public Health
University of Virginia, Institute for Law, Psychiatry, and Public Policy
Veterans Administration Center for Innovation to Implementation
Criminal Justice & Mental Health Research Center Staff
The Center is directed by an experienced criminal legal research methodologist and includes one full-time Research Associate. Center staff work closely with more than a dozen NRI consultants comprised of Forensic Psychologists, academics and researchers, former state commissioners and agency leaders, healthcare workers, former federal government employees, and respected thought leaders in the field. This consultant model, along with an extensive partner network, gives the Center the flexibility, expertise, skills and capabilities to meet its research goals and objectives.   
Contact Jennifer Bronson at [email protected] for more information.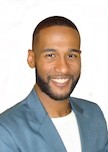 Lance Washington, MA – Research Associate
email: [email protected] 
Lance Washington, MA is a Research Associate within NRI with nearly a decade experience delivering practical strategies for individual health and organizational performance improvement in behavioral healthcare. Currently, Mr. Washington's work focuses on qualitative, quantitative, and mixed methods research on healthcare patients and providers in both community and correctional settings. He uses statistical analysis and data analytics to inform data-driven decision making for various behavioral health and criminal justice stakeholders, including other researchers, policy makers, private leadership, and government officials. Prior to becoming a researcher, Mr. Washington worked as a patient care coordinator connecting patients with integrated behavioral health and medical care teams, a psychometrist administering and scoring psychological and neuropsychological reports for a wide range of patients including children through older adults, and an operations manager coordinating the staffing and resources for outpatient behavioral health clinics within the greater Washington DC metropolitan area. Using his experience, Mr. Washington implements a combined patient- and provider- interactionist based approach to individual, group, and organizational health assessment.
Mr. Washington possess a master's degree in industrial-organizational psychology and is currently pursuing a doctoral degree in industrial-organizational psychology with a focus on human factors and ergonomics research in healthcare settings, mainly emotional labor and burnout/compassion fatigue among providers. Additionally, Mr. Washington is a student member of the Society of Industrial & Organizational Psychologists (SIOP), American Public Health Association (APHA), and is a member of the National Institutes of Health Sexual & Gender Minority Health Scientific Interest Group (NIH-SGM SIG).
Criminal Justice

Projects and Reports